ENVIORNMENTALLY FRIENDLY OFFICE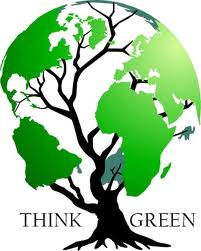 Keeping up with the latest technology and having a high tech office is not only more efficient, it is better for you and better for the environment. It is important that our patients know they have choices in choosing health care that is environmentally conscious. Our office takes pride in "thinking green" and inventing new ways around the office to conserve our resources.
---
Paperless:
Not only does digital charting, and record-keeping save paper, it is more accurate and efficient. Your health information is easier for our office to access, and easier to send by email when needed. Having a paperless office makes tracking changes to your health and dental history both time and energy efficient.
---
Digital Radiographs: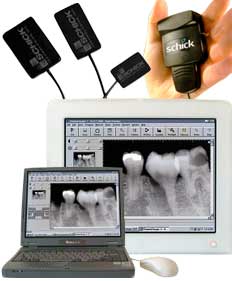 Digital x-rays use 80% less radiation then traditional x-rays. They rid the need to use toxic chemicals for developing the images, as well as the toxic packaging the traditional films are stored in. They can be emailed instead of being sent by regular paper mail, and have better diagnostic quality.
---
Metal-Free Composite Fillings: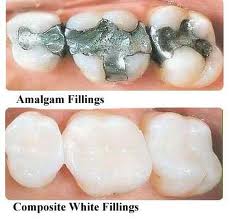 Unlike Composite (tooth colored) fillings, amalgam fillings contain mercury. Amalgam is not only toxic to the environment, it is toxic when handled, and toxic for your health.

In addition to being unfriendly to the environment and to your health, some patients experience a period of hot and cold sensitivity after having an amalgam filling. They do not harden immediately. Another downside to choosing amalgam over composite is that more tooth structure is lost because the dentist has to make a bigger preparation. It is also common that amalgam fillings are replaced more frequently, as opposed to composite fillings which have a greater life span.

Although our office offers you a choice between amalgam and composite fillings, we recommend choosing composite material for reasons stated above.
---
Digital Crowns:
With CEREC digital imaging there is no need for traditional molds or temporaries. All the materials involved in the traditional process are eliminated, as well as the packaging and materials a laboratory would use. CEREC crowns are completed in one visit saving you time, energy and gas. CEREC uses all ceramic materials which contain no toxic metals, requires less tooth structure to be removed, and are healthier for you and your gum tissue.
---
1416 Professional Drive, Ste 201 Petaluma, CA 94954 Phone:
(707) 763-2682