MEET OUR TEAM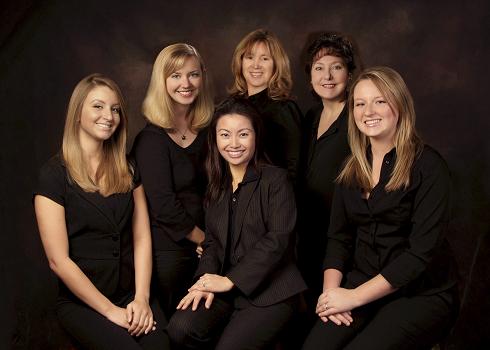 Our compassionate, friendly dental team has high standards of quality and integrity. We are motivated to achieve the best result for our family of patients. Our dental team is dedicated to providing the best possible care and comfort for all of your dental needs.
We pride ourselves on staying on the cutting edge of dentistry and patient communication.Feedback from our patients about an experience in our office is always welcomed.
---
OFFICE MANAGER: Judy

Hello there! Welcome to our website.

Due to the fact that I wear multiple hats, which include (but are not limited to) receptionist, insurance and financial coordinator, schedule coordinator, and office administrator, I will probably be your first contact with our office. I have worked in dentistry for about 30 plus years, but I do not let my job interrupt my social schedule or hobbies, which include boating and travel.

It is my mission to be devoted in providing excellent customer service so your experience is a positive one. Your comfort is our priority.

I'm looking forward to hearing from you. Call me anytime!




---
HYGIENIST: Mary




I have been a hygienist since 1981. I attended the Milwaukee Area Technical College to obtain my A.S. certification. I completed my Bachelor of Science from the University of St. Francis. I am a recent transplant to Northern California, having lived in Southern California for 25 years. I have a background in clinical dentistry, public health, and teaching. I have 2 young adult children who are both in college. I have a passion for animals. I love dogs.

My goal as a health care provider in the dental office has several elements: to provide my patients with the highest quality of care possible, to care about my patient, not just for the patient, to convey my desire to deliver quality dentistry so that my patients can live a healthy life, to educate them with tools to maintain health by the education. I continue to pursue, and strive to make our office a place that the patient feels welcome, respected, and comfortable in. These are my reasons for being here.

I love my work and look forward to meeting all of my new patients.
---
REGISTERED DENTAL ASSISTANT: Emma

Hello. I have been a dental assistant since 2004. I graduated from Sonoma State University with a Bachelor's degree in Criminal Justice, and completed my certification in dental assisting at SRJC.

I enjoy working with and helping people. My mission is the responsibility to create high moral by positive attitudes and self motivation by working together to accomplish a common goal. My hobbies are river rafting, reading, snowboarding and of course shopping!

We welcome you to drop by our office and meet all of us.